Sushant Singh Rajput's Death
SSR Diaries – Sushant Singh Rajput & My Journey – My Parents and relatives always wanted to know about qualities a man should have so that I could marry him. I never had an answer as I was confused for many years as of what kind of person do I really look for to get married. It was in the year 2020 I realized what exactly I wanted in my life partner.
On June 14th 2020, it was announced that Actor Sushant Singh Rajput committed suicide in his house and he's no more. I thought it would be another case of depression where actors and actresses kill themselves upon not fulfilling their desires in their stream. Moreover, the lockdown and huge losses in businesses lead many people to end their precious lives leaving their loved ones behind.
But later, I was ashamed of myself when I did a piece of research on Sushant Singh Rajput's life. Things really opened up and I must say that he was truly a genius and a masterpiece created by the supreme power, God! His supporters became very active on social media proving that he didn't hang himself instead it was a "Pre planned Merciless Murder" by "Big Industry People"!
I do not have good friends and now I realise why? Because it was exactly the qualities of Sushant Singh Rajput that I looked upon in everyone. I wasn't that lucky to have a brilliant person like him in my life!
Qualities of Sushant Singh Rajput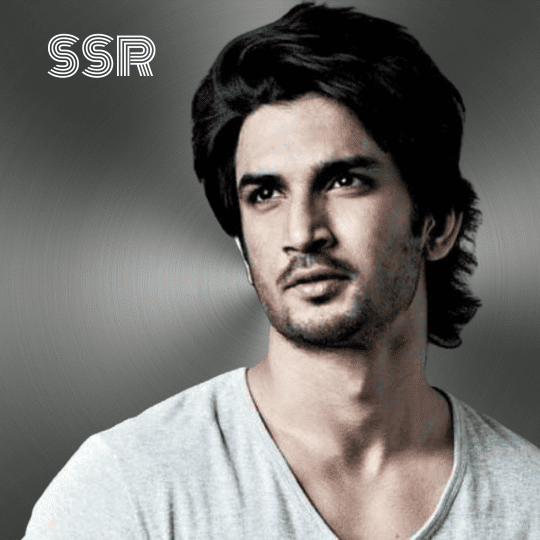 Actor Sushant Singh Rajput was very educated intelligent and genius man who planned everything very thoroughly in his life. He was so positive that he used to plan for a year ahead but people like Ekta Kapoor, Rhea Chakraborty etc. told media that he was depressed which is completely false. This was a narrative which was built up to hide the truth.
His target was owning assets worth INR 50 crores and to set up a team to carry out various functions! Sushant was planning various business projects such as a production house where he can employ creative people and writers. In 2020, he was planning to move to Hollywood and also to have a start up on Emergent Technology! Sushant Singh Rajput mentioned in one of his diaries that he would decide the name of the company and the capital that need to be generated.
Also, he was looking for the stakeholders, the IP Protection his team should have and a legal team. His plan of action included getting the local talent, ideas for the first screening execution, marketing and meeting people. Sushant Singh Rajput was clear that the cinema would focus on key areas like education and environment. He wanted to set this up in 3 weeks. Sushant wrote this in 2018 and 2019. Do you think that a person with such a clear vision could ever commit suicide?
The Drugs & Trafficking Angle
Sushant Singh Rajput wanted to use the best writers, directors for his work and he knew that he had to put INR 50 crores in it. Whatever he was writing about, it was a working model of his business plan, the skeleton structure of his company in 2020.
He was also preparing himself for Hollywood. He wanted to improve his acting skills, his language mastery and forge his relationship with Hollywood by having a Hollywood agent! It was a great surprise to know that Sushant Singh Rajput owned a company which was into Artificial intelligence. His team was working for the good of the society. He knew that there were "Big Industry People" who wanted to get into the biometrical indexes of the common man, data mining, sim card data so that they could play around with our bank accounts etc. And Sushant Singh Rajput's team was working against such people to save our information!
He wanted to expose all these things along with child trafficking and the drugs angle. Sushant's diaries were heavily encrypted and mirrored. They were interface based. He wrote his diaries on interface-based MS DOS prompt where there is no option for the cursor to go back. So, he wrote in brackets correcting his mistakes! Such a Mastermind!
Sushant & Society
Sushant didn't die for himself but for us. People of India do not even care what's happening in the society. People like us don't value gentle personalities like Sushant Singh Rajput. We do give enough reasons to the murderers to murder every single person who comes in their way. If he would have lived for himself, Sushant Singh Rajput must have been alive today! The way other celebrities enjoy drugs, party and sleep around with each other, Sushant would have been doing the same. But he chose to follow the right path and work for the good of the society!
I will mention his words which he wrote in his diary and will leave on you how you take it.
Sushant said, "Where there is a will there is a way! What is the virtue of life? To give up negativity, stay positive and fight to make this world a better place to live. Make the place a better social place where the values of truth shall stand strong. I am suffering due to recent changes in my life and the professional atmosphere I am in these days, but the fact is no profession or personal issue are big when the entire existence of humanity is at stake!"
When Conscience Speaks
He continued, "When my own conscience started pricking me at my own personal capacity, I feel that there is a need to step up and do something for it. I have been breaking my brain behind this and have been doing lot of research and work around the same. I am documenting everything here, the amount of calls I am getting and the number of mails I got."
Sushant Singh Rajput had a clear idea about the wrong doings happening in our society. It was heart-breaking for him to know that how "Big People" were a part of drugs, Human trafficking, Prostitution, Organ trafficking etc. The proofs and documents of what he has mentioned and whatever names he has taken is there in his drives.
He added, "Till I am here I will take care of everything. But when I am not alive, there's nothing to worry! Because till this page opens up, no one will be able to spoil the work I have done. If you are reading this or have gotten access to this, you are the person who is mentioned in our holy religious texts who is the chosen one to solve it. I might have started this but I might not be the chosen one to end it."
He said, "But yes, I am born as a human being, I have my own brain and my own set of thought processes. The worth I have got by the grace of God, I am trying to make it count! No complaints on anyone! But yes, it pains when I see that the people who do matter, one word from them would have done a world of good. But the conclusion is, if SSR is killed, the power of truth will come back and will take it further."
When Will You Die ?
Do you know when will you die? I do not but this man did. Sushant Singh Rajput had a mission and a goal to achieve. He observed that the "The Big Fishes", idols of so many people could do many things for the welfare of the society but it is actually the opposite! How? You will get the answer.
Sushant Singh Rajput further added, "This drive is the first one which I am starting to make notes. I will keep my researches and findings here and shall mention about this in every angle I take up. The summary of comments which I will be covering will now as follows:
Summary
Jiah Khan's murder- its not hanging but it's a cold-blooded murder.
Paras Dogra Road Accident (not a high-profile figure). But was one witness who could put much light on the same case which brushed aside like that of Disha.
The biggest angle that how drug is ruining the society. The connection why scientists are missing and the connection of this to organ and human trafficking.
The various Anti- India movements happening and the connection it has to every political party that was ever there, ever formed or is still functioning!
The connection between "Black Marketing", "Hawala", "Money Laundering" and "The Schemes that have been running now".
Some events and the matters I have spoken to people and done some research around the same."
Sushant Singh Rajput said, "Someone while reading this might feel, what a movie star has to do with all this? I would like to put it in his way that I too am a human being. When you would be reading this, I would be a history. If this helps someone to make sure, efforts would see the light of the day then I would feel my life was fruitful."
You need to understand that Sushant Singh Rajput, Divya Bharti and Sridevi wanted to expose many politicians, bureaucrats, diplomats, terrorists, underworld people and drug peddlers. If you know, Hillary Clinton, an American Politician, her foundation was booked for child trafficking. Bill gates, co-founder of Microsoft, there's a case going on against Gates Foundation for illegal human trials. One case in supreme court of Canada related to crimes against humanity is against Bill Gates, the Queen of United Kingdom and the Pop.
My dear friends, such nexus is in every sector and in every field whether its space, science, telecommunication and real estate. They are very influential. The main stream media is in their hands. They control and manipulate it. He has made lot of exposes in his diaries with proofs. You must be wondering how do I know this? Well, I am following social media channels who are working for the Nobel cause by decoding his diaries and presenting it to us. To give an example, "SSR Diaries- Part 1 by Candid Meena". So, I thought I should contribute something to this noble cause and follow my instinct by writing down Sushant Singh Rajput's thoughts, ideas and the reality of the "Big & Small Fishes" that he wanted you and me to know about!
Click here to read my thoughts >>>
Disclaimer:
This article or blog is created on the basis of information received from websites and public domain. Dr. Priyanka Jain (PT) w.r.t. http://www.drjainpriyanka.com cannot confirm its authenticity. This is not done to defame anyone. Here she has just tried to express her views.