When did Sushant write his Diaries ?
In my previous blog, ""Sushant Singh Rajput- SSR Diaries Part 10", Sushant mentioned a close connection between Mumbai Blast in 1993 and Divya Bharti's Death. Before going ahead, you as a viewer must know that Sushant Singh Rajput didn't begin writing these diaries after Disha Salian's death but he was writing it much before then that. He was doing his own investigation and writing it down simultaneously.
Now, let us move forward with some more information of the Big People's doings such as Prostitution, Blackmailing, Honey Trapping, Jiah Khan's Murder etc.
Sooraj Pancholi, Salman Khan and Jiah Khan Murder: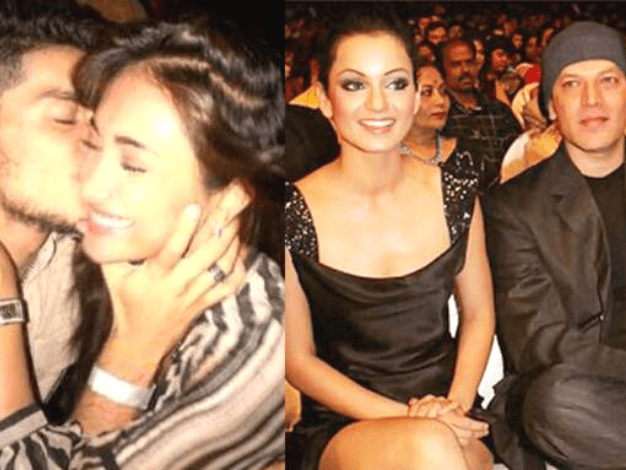 SSR continued, " People are trying to suppress my findings in what is the truth and dictates terms on me whether I should continue or not. I am doing my bit to keep that innocent soul motivated on the movie sets but all I get in return is troll for trying to do what my heart is telling me to do. Jiah knew a lot of things. My limited interactions with her made me ask these following questions to my mind.
Firstly, why did Salman Khan transfer 2 crores to Commissioner's account ? I found this out and tried to investigate this angle. I came to know that the account now cease to exist as on 30th September, 2018. What was the motive behind this transfer? The shocking part is this that the transfer happened on 24th February, 2013. Does this mean that the entire incident was pre-planned and the cover up was ready even before the crime had actually happened?
Being Human is an NGO kind of organization and what are Salman's intention behind this transfer? Secondly, Suraj Pancholi was carrying cash amount of Rs. 5 crore. Why was he carrying so much cash? Why was this not brought out when he was arrested and he was in custody? I had a casual interaction with intoxicated Sooraj Pancholi. He told with his own mouth that he was carrying the cash to hurry the matter. Where is this leading to now? "
Kangna Ranaut involvement in Jiah Khan's Murder:
Sushant stated, " Jiah and Sooraj were partying in Goa. Why did Atul Agnihotri's family joined them all of a sudden? What was the discussion that happened there which made Jia blurt out in her suicide note that Suraj ruined her Christmas. She mentioned that Sooraj also didn't spend valentines day with her. Jiah wrote about the promise that was made to her by Suraj that he will get engaged to her very very soon.
Next, Suraj very well knew that Jiah wanted to meet him but he avoided her when she landed up in his house. Someone told her that Sooraj was in a meeting with Aditya Pancholi.
But the most important matter is that Kangna Ranaut, Sooraj Pancholi and Aditya Pancholi were together. Something seriously was cooking up there. Now when I rewind the entire incident in my mind I began to feel everything is going on from the past couple of years is a massive cover-up to establish it for a fact that people are targeting Pancholi's family. So getting back to the initial point of story of Sooraj sending Jiah back is having connections to Kangna in one way or the other."
SSR's Conclusion:
"I can not conclude on Kangna's involvement but can for sure say one thing is that she knows a lot about this. When she is speaking like a loudspeaker about everything then why is she not having answers to my questions or the questions my trusted source put in front of her ? Was Jiah not a fellow actress? "
Justice for Jiah Khan:
Rajput said, " Why is the entire industry trying to play foul with everything when it comes to one question? That question is what is the truth behind Jiya Khan? Lastly, Asif bhai too tried his way out to get to the roots of the matter. He is one prime support to me when this issue is of concern. He is genuinely good but even Asif bhai backing off now gives me the clear cut feeling that this incident needs to investigated thoroughly. I have to make sure that the truth must come out very very soon. ( 18/12/2018 )"
So, till now Sushant had some doubts on Kangna Ranaut ! He became more curious when Jiah was told lie that Sooraj was not at home. But as per signals and network charts, Sooraj, Aditya and Kangna, all were inside the house. This provoked SSR thoughts that Kangna who is just like a loudspeaker and speaks on every subject, why she didn't come out and spoke about Jiah Khan's death ? To investigate the matter, SSR took the help of Asif Basra.
Prostitution, Blackmailing & Honey Trapping:
Sushant Singh Rajput started mentioning about the 3 solutions or benefits of recruiting Foreign Background Dancers in Bollywood. This topic is the continuation of "Sushant Singh Rajput- SSR Diaries Part 9".
He stated, "Prostitution, this is one of the main reason these girls are got. First of all, they don't have any shame. Second, there are no tantrums at all when it comes to these girls. They are used for prostitution. Most of the times, they are high on drugs, so what more you can expect from such females. I am sorry for writing this. But this is very much another very big reason why these girls are used for prostitution. Well, even for a moment, do these people think about those artists for whom this backdrop dancing is their daily bread and butter?
Now, these people… What does their fan see? If you want to make it big, either have a big surname or dance to the tunes of pied piper."
Do your Research!
Sushant continued, "Blackmailing and Honey trapping! This is another major aspect which myself pain even when I think of it. These girls are almost fed by anyone and everyone. It is possible that you might have doubts about what I am telling is not true. Well, do a round of study, around any of the noted jails in the country. You will get your answers all by yourself. Sometimes these girls works for settlement too when some issues become a controversy.
The easiest way of settlement is to satisfy the lust of someone who is powerful through prostitution. One can actually walk free."
Future of the Society:
Rajput expressed, "I took notes of all these points after doing intense research around them. I studied them thoroughly. But the biggest point is that, doesn't even for the fraction of a split second these people have their conscience prick and speak to them what they are doing? They are doing it wrong and they need to answer this elsewhere. I think god above sometimes goes into slumber. He is purposefully trying to test the mental of the people who actually need to lead a truthful life .
The blackmailing chapter doesn't end here. It also continues in the form of collection agents too. Imagine a builder who wants to build a flat or a commercial complex. For that matter, if he is clean, it's good. But even for once if he had used the girl for someone else to get his licenses or work done, this web spin around him.
He will go for settlement and then he can do what he wants to do. If these are not stopped then the society, for sure is heading towards a definite black hole. The black hole, where there is no way that humanity will sustain. This means that there will be no values left in the society. It will become a market of Prostitution!"
Disclaimer:
This article or blog is created on the basis of information received from websites and public domain. Dr. Priyanka Jain (PT) w.r.t. http://www.drjainpriyanka.com cannot confirm its authenticity. This is not done to defame anyone. Here she has just tried to express her views.