Introduction
My last blog, "Sushant Singh Rajput – SSR Diaries Part 18" concentrated on Sushant Singh Rajput's Artificial Intelligence Project & the truth behind IIFA Awards. He also told us about various methods to fight against corrupted "Big People". Now I will mention one chapter where he shared about his meeting with Mahesh Bhatt. He also revealed the connection between the death of Divya Bharti and her husband Sajid Nadiadwala.
SSR meeting with mahesh bhatt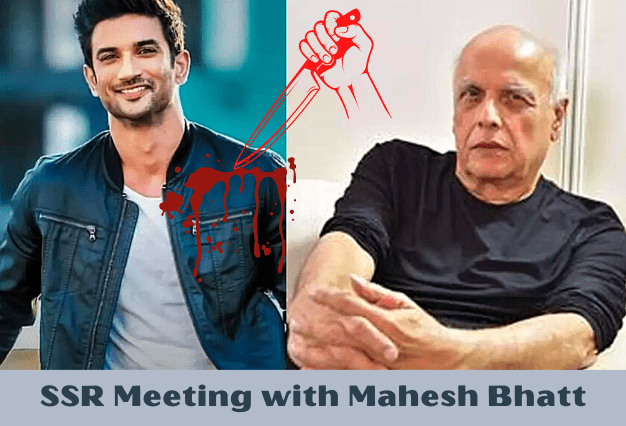 Sushant Singh said, "I still remember my 1st meeting with Mahesh Bhatt. When I met him, he tried his best to make me believe that if there is someone whom I can trust with blind eyes then it has to be this man. His entire journey in the movie industry and the time he spent in this industry, this man can be the main weapon that can be used to wipe out these crimes. The image he portrayed in front of me that day my god! Even if god had come down to judge, even he would have become a big fool himself that day.
But luckily for me some wise advice given to me helped. I am grateful for these advices which actually helped me a lot and made sure I did not end up going the wrong path. The advice was, " don't decide anything, just listen and nod, just listen and nod. Don't hurt egos but make sure you don't come to a conclusion on the spot and take time.
Mahesh Bhatt started as if he was little disturbed over Alia Bhatt. He started and he was bang on target." Mahesh Bhatt said, "I got to know that you are investigating on dark secrets. let me do my bit to help you." I was speaking loud to myself in my mind. No hi, no hello , how are you , how do you do! And to the topic, impressive but wait I should not judge him now."
SSR meeting with Mahesh Bhatt continued
Mahesh Bhatt told Sushant, "I will tell you how much I know and you can work around it and see this industry is not bad. It is some select few people who make it bad. If you want something to really workout for you, you should start from where this all began. Slowly come down to the present scenario and then analyze the whole picture again. Because unless you get to the root and start from here, there is no way you can achieve any kind of success whatsoever and whatever you do."
Sushant Singh gave message to the reader, "To the person who is reading this, please don't be under the impression that this man is super genuine. This man is a crook. A wolf in the skin of a sheep. This man can be one of the characters whom I told you, will try and associate with you only to ruin you and mess out everything. You have to know the complete picture so that you can get to have a complete information. I am writing this as in how it happened so that the ice gradually breaks onto you.
It is very important for me to make sure to write as much as I remember, as much as I recollect and as much possibly as I could. Because something that look normal to me might not look normal to you. And yes, when you are out there working on these, please you have to use your own intellect and wisdom too. I have written things that I know but that doesn't mean I know everything."
Character of Mahesh bhatt
Sushant Rajput added, "This man is not genuine, not a good person whom you can trust on. Mahesh Bhatt is a wolf in the skin of a sheep and this man is never trustworthy. Just to make sure you get the point and don't have any other thoughts in your mind, I will do a little time travelling of my thoughts. I would say this is the same man who had connections with David Headley. The only reason this man walks around this freely is because of some incidences I will come back to it in a while.
But yes there is saying that to the person who can understand, one hint is enough. So I gave you the hint. Now lets continue further."
Mahesh Bhatt's said, " The reason behind Divya Bharti's death is she was a big pain to someone who is very powerful in the industry. Her ego got her down and she was killed."
Sushant prompted, "her ego got her down??".
Mahesh Bhatt answered, " yes! you can't blame the woman. She was very choosy for her roles and always was very conscious of the character she wanted to play on screen. No matter she was very very young but she was a mature woman for the choices she made."
DIVYA BHARTI AND HER DEATH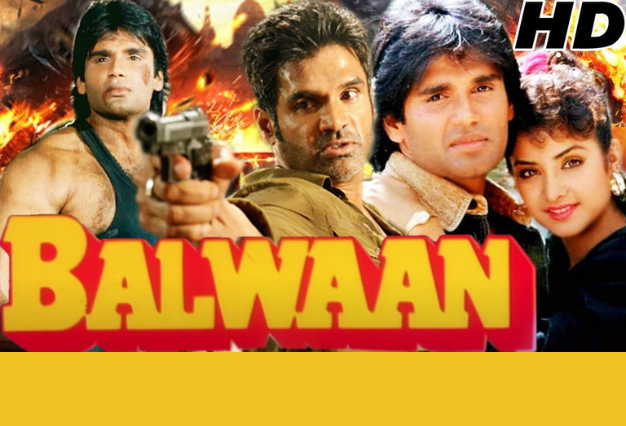 Mahesh Bhatt continued, "Divya Bharti was one person who was a stand out. She never really bothered if she got to work or not till the parameters didn't match with her principles. The woman was a very strong individual and always did what was right. This never went good with lot of people and things never seemed right between Divya Bharti and Sajid Nadiadwala.
If I remember it correctly, after the premier of her film "Balwaan", she got into a tiff with the producers of the movie. They very much seemed visibly upset with her after this ."
Sushant repeats, "visibly upset?"
Mahesh Bhatt replied, " yes, visibly upset. The body language and the way they lost it on her, it was like a strike of thunder in those words which came out of their mouth!"
Sushant repeated, "words? what is it sir that you want to portray?"
Mahesh Bhatt said, " I think I need to explain it little further. Vishwatma, the movie have you watched it?"
Sushant said, "Didn't watch it that closely but yes I do like some songs in it."
Mahesh Bhatt said, "no no nothing much in particular about it but yes this is the movie in which Pooja (Mahesh Bhatt's daughter) had also acted with her. Pooja spoke a lot about her. I recollect her saying that Divya Bharti was supposedly approached by some directors who rejected her in the past. But this time now she was the one who was rejecting. Divya said No on the face even without listening to the one word further and got the few in this industry annoyed. She was one of the top heroines in the list of lots of directors and producers back then. Her attitude and her choice got a lot of wrath unleashed on her!"
The Conversation Continued
Sushant asked, " what is the point you are trying to make?"
Mahesh Bhatt explained, " the point I want to make is that the producer of "Balwaan", Raju was getting constant threats from the industry to try and make a series. He was asked not to get carried away with her success. Because there are teams with whom she misbehaved. I need to mention this despite telling misbehaved she misbehaved very badly to emphasize on the tensions it created."
Sushant repeated," tension created?"
Bhatt replied, " yes ,the tension it created because sources revealed that her rejection of roles and also her professional association raised a lot of eyebrows. Everybody thought that a yesterday's girl is dictating terms onto her. Later conspiracies around her were spread so that her popularity comes down. This was the one way to teach her a lesson and show her that she has to be grounded.
They wanted to show her that she is the slipper on their feet, not the cap of their head."
Sushant said, " I am getting little confused Sir"
The Innocent Jealousy
Mahesh said, " see what happened was she was going on her own royal path. She was not really concerned or worried about anything. This was sowing the seed of jealousy in a lot of minds. I should be really open to you that at one moment in time Pooja (Mahesh Bhat's daughter) too was jealous of her. But than it was innocent jealousy."
Sushant asked, " is there something innocent jealousy Sir?"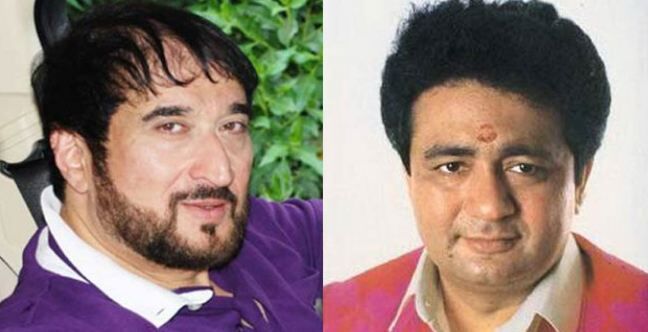 Bhatt said, " My God! my dear boy what I want to say was Pooja was little jealous and never had any criminal intensions on her. But the people who did were Nadeem Akhtar. This man had later involvement in Gulshan Kumar's conspiracy too. If I go by my instinct what I heard was because Gulshan Kumar was investigating around the Mumbai blast and Divya Bharti's death so he was also put to rest. The blame was shifted to extortion. Anyways that's a totally different story altogether and yes it needs an individual attention around it."
Sushant said, " I get it sir."
Mahesh Bhatt – The Best Actor & Director
Sushant is saying to the public, "Lets take a stop here because I mentally made a note of some of the questions by now. I was actually bored of him because I was not sure what was going on. I had my own questions. The way this man was answering I was not sure as to why he was answering in this way. It seemed as if he already knew the questions I prepared for this meeting. Why his words gave me this feeling that he was not talking in the current moment but was repeating dialogues.
It appeared as if his answers were scripted. I was not sure here but yes I wanted to study this man to do some homework around him. Because not just one but there were more than 1 instances where this man's involvement was clear. If this man has information around these incidents then my work would be much much easier. I made it sure that my head was nodding and my face wore beautiful expressions.
Afterall if someone would ask me my best experience in acting, I would without any second thought say the meeting with Mahesh Bhatt. The way the man was explaining my god! Damn this man is a director not just in the movie but in the real life too. The meeting with this man made me understand that."
Sushant Singh Rajput Continued
SSR continued, "These people are only heroes on screen but in real life they are villains of the number 1 kind. These people plan it well in such a way that there is no way one can guess how big villain they are! One can not guess how big impact they can make on your mind and your thought process. Moreover the things are as simple as this. The team which is working for them is making these things happen. They can plan and play any game in your life which can actually ruin your life to the core.
This means you need to be over more careful because then only you can continue. This man Mahesh Bhatt is a big big link to a lot of answers that are unanswered in the crime world. These will give you a lot of clear picture of the happenings around us. It will make sure that everything connects and streamlines into one option so that it can be taken care of in a much better way.
Because as I kept telling from Day 1, that we need to take one step at a time. We need to ensure that we are well prepared for everything and then we need to proceed. Because we have to complete our preparations for this fight. This is the fight that is going to reform the humanity and when this happens, we can make society a much much better place to live in.
We can at least hope that our future generations will be in safe hands and our coming generations will live in harmony. Moreover we will be able to have some peace in our mind that we did our bit for the human race and this gives me a lot of satisfaction."
Meeting continued with Mahesh Bhatt
Mahesh Bhatt told Sushant, " If I continue in the words of Pooja, Divya Bharti was one female who never listened to anyone. Yes, one thing you need to understand here is that she always gave priority to her values. Pooja always kept telling me that no matter what! Even if she doesn't get work she won't mind. The only thing she would constantly think about is why is this industry doing this? She always had lots of doubts on some people.
Even on the sets she was very skeptical while she was talking to some of them. She even used to maintain distance from me initially till she was double sure that I was clean."
Sushant prompted," what is the meaning of this statement Sir? I didn't get this."
Mahesh Bhatt continued," you know what image I carry in the industry and how many times I have been linked with all possible shit that is happening around. This was may be the reason for that statement. I am not Divya Bharti to tell you why this statement was made by her but yes the fact is that this statement was made by Divya Bharti. My daughter, Pooja told me about it. See there will be instances like this in your career too but you don't need to spoil your head behind this because what you are you are!"
Mahesh continued
Mahesh continued, "No one can change it. Yes, of all the people working in the industry and living with the income they generate from the industry, I am happy that at least you are working towards cleaning the mess. This is very important because our industry which was a hub of talent is slowly losing its value. It is becoming something else and this is not right because a lot of effort has gone in to the matter.
The industry that we work in reaching this status in society involves the hard work of lot of people. Such people toiled continuously to ensure that our industry is in this position now. The success today we have, all the credit goes to them."
Sushant said, " I so agree with this Sir".
Bhatt continued," the main reason Divya Bharti was killed that she insulted the ego of Yash ji and some other producers and directors of the industry. She came to know some dirty secrets about the connections of Bollywood with underworld. That's the reason why she was killed. This is what I know and I can connect you to some of her co-stars she was working during her last days. The most important thing you need to understand here is the connection, the common connection."
Sushant repeated, "common connection?"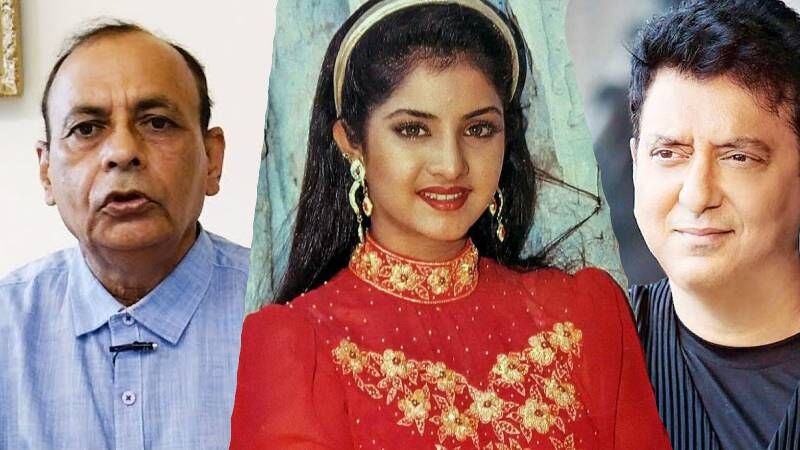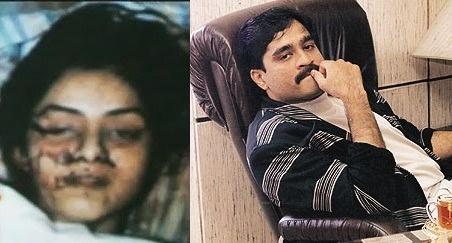 Mahesh Bhatt said," yes, the common connections such as Sajid Nadiadwala, Dawood Ibrahim and Sanjay Dutt."
Sushant said, "I don't understand!"
The Conversation Continued
Mahesh Bhatt said, "what is there not to understand? One of the last movie that Divya worked in during her last days, her co-star was Sanjay Dutt. Every one knows that what is the role of Sanjay Dutt when it comes to 1993 Mumbai Blast. As per the rumors, Divya's alleged husband Sajid Nadiadwala was also closely connected to Dawood and this was always a worry for Divya Bharti. She was always fighting with him for one reason or the other.
As per the news that I got she was unconscious when she fell down that day from the building. Definitely there was the involvement of Sajid Nadiadwala in her murder. To some extent there are some other hands too, I am not very sure about this. But if you want I can actually help you out and put a word across to some of her old co-stars. This can help you!
Please do make it a point to meet Govinda too because I believe that Govinda's carrer went down hill as he knew Divya. Thus her murderers forced in this way to stay quite and when he gave up, its after that now he is getting some roles."
Mahesh Bhatt's Message to SSR
Bhatt expressed, " So you see, if want to take my words, forget this and move on! Be good to yourself and to your people. There is filth everywhere. Cleaning it? Yes, this is very important but then applying the filth onto you is really bad. See you have gone through a lot of emotional stress in your life and now when you have slowly begun to settle down then why all this?
What will you get out of this? See it is out of concern for you I am saying this because you are a good boy. You are a very talented young man. If you want to go ahead then I won't stop you but as a elder brother or a good friend, be careful. If you want to proceed that is all I want to say. If you want to stop this and take my suggestion, lets go ahead and stop it.
If you want to continue, I will keep supporting you behind the scenes and will stand with you. But yes, I would repeat one last time, you need to be careful and very very cautious."
Sushant replied, "I understand."
Mahesh said, "So do we continue or stop here?"
Sushant said, " no no no we continue Sir. Is this all you know about Divya ji and when are you going to introduce me to the people you said you will? How can I connect with Govinda ji ?
Mahesh Bhatt said, "I will tell you soon about this but you just need to ensure that you work silently. Because anyone from the set up even get the slightest of doubts on you, you will be taken to task. This can mean even putting you to rest! Like what they did to others."
SSR response to Mahesh Bhatt
Sushant responded, "I am aware of that Sir and I have my own safety measures in place."
Mahesh Bhatt said, "that's nice to hear."
Sushant asked, "what other related incidents can we discuss today Sir?"
Bhatt said, "I like the honesty in your eyes and let me tell you one thing you are one sweet chap. I will now tell you about Gulshan Kumar's Case today and once it is over, we break for today. I request you to change your number and keep changing your number also. Best is to have a number which is not on your name because I don't want people to know that we both have a connection as it can expose this cover.
Once this cover is exposed though I want to help you, I won't be able to help you as I have my own limitations. This industry is my main source of income and I hope you understand that!"
Sushant replied, "yes Sir I do."
Mahesh Bhatt conversation with SSR
Mahesh Bhatt continued, "don't think I am imposing my thoughts on you but the fact is that I want to ensure that you do not drag my name in to this unnecessarily. Because the only thing that concerns me is not just myself but my family too. If you want to continue this then continue but if you want my help, you have to ensure that you will keep changing your number.
You must stay out of connection with people for sometime till I am over giving you all the information. If you agree to this only then I will help you. See I am not scared of anyone but I have 3 daughters and I am being dragged to everything including Sheena Bora murder case too. You know right! How I was made to give out the story just before the murder.
As you know my son was too involved with David Headley for the 93 blast and I have a family of 2 young daughters and P. Chidambaram has his eyes on Alia."
Sushant shockingly replied, "Chidambaram?? I didn't get it!"
Mahesh Bhatt explained, " Ex Finance Minister P. Chidambaram. There are so many dirty truths in the industry. See the thing is like this. You need to be very sure about what is happening around and you have to be very very careful about how you do this. But if you want my help, you will have to do what I just asked you. You have to keep changing your number once at least in a month"